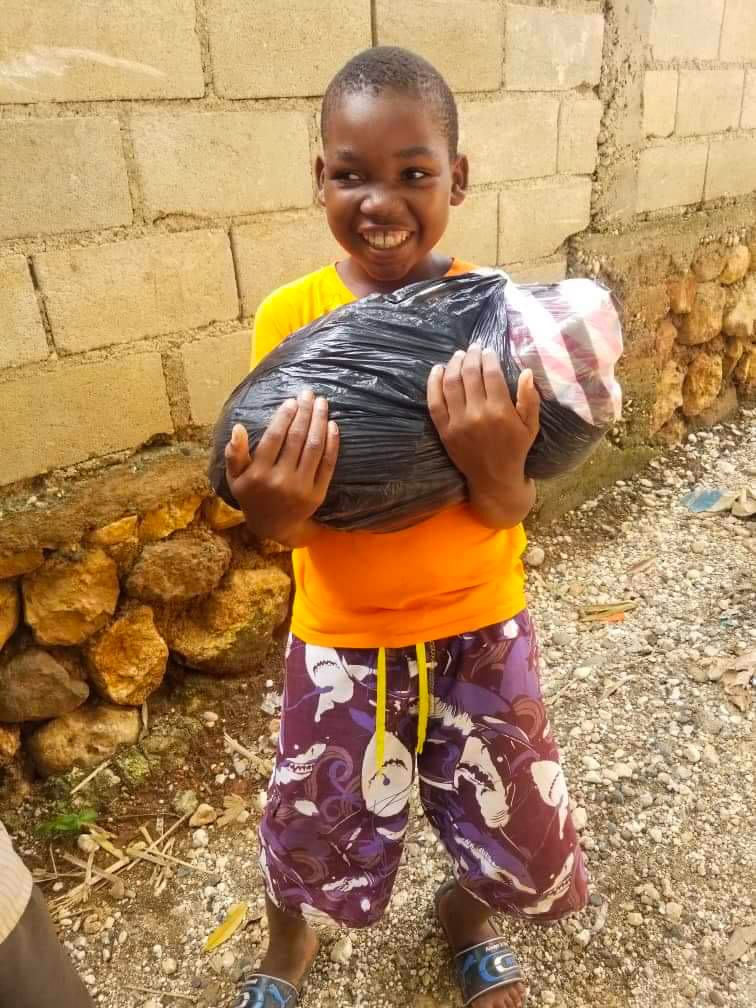 Why Is This Little Boy Smiling? "Damou Christian Mission"
Why is this little boy smiling? He's just received an AOI care package from Ms. Jessica of Damou Christian Mission, our (AOI) Amazing Orphans International Mission partners in Jacmel, Haiti.
AOI is proud to partner with Damou Christian Mission, an outstanding ministry in southern Haiti whose 30+ year track record is making a tremendous impact for those less fortunate.
Whether it's through Damou's church, school, or newly opened medical clinic you will always find Ms. Jessica and her husband Loubens shining God's light in everything they do.
If you already support AOI's work, we sincerely thank you! We simply could not do what we are blessed to be doing without you. Or, if you would like to know more about AOI's work through Damou Christian Mission and how you can help change the lives of our little ones please write to us at [email protected] for more information!
Already feel God tugging on your heartstrings? If you wish to partner with AOI to help vulnerable, orphaned, and abandoned children in Haiti right now, please click here to be taken directly to our donation page. Please mention Damou Christian Mission in the comments section when donating.
Matthew 25:40 "The King will reply, 'Truly I tell you, whatever you did for one of the least of these brothers and sisters of mine, you did for me.'
My Daily Armor Ministries is a registered 501(c)3 nonprofit organization. All donations are tax-deductible in full or in part. © 2021 My Daily Armor Ministries, MyDailyArmor.Org, AmazingOrphans.Org, JonnysWagon.Org. All rights reserved.