Amazing Orphans International "How It All Began!"
"Care For Vulnerable, Orphaned, And Abandoned Children And The Communities They Live In."
"AOI" It All Began In Tanzania With A Successful Summit Up Kilimanjaro!
The Adventure of a Lifetime Turns Into So Much More!
In 2012 I began the adventure of a lifetime. My goal was to summit the highest mountain in Africa, Kilimanjaro, but what happened was something that would change my life forever in ways I never could have imagined.
As exciting as successfully summiting the highest peak in Africa was, it paled in comparison to what happened during the trip itself. I had just come off the plane when our driver, Emanuel, overheard me talking to a member of our team about my desire to support a mission project in Tanzania.
What Happened Next Was Something I Didn't Expect!
You see, our driver had been taking care of fifteen orphaned Tanzanian children. Their parents had passed away (many from AIDS) and he had taken it upon himself to provide for their needs.
Emanuel asked me if I would make time to meet with him during my visit and so one evening, we met in the lobby of the Impala Hotel, where my friend Randy and I had been staying.
Time stood still as I listened to his story unfold. He shared his passion with me for these young people and I could tell by speaking with him that his heart was in the right place, but I could also tell that he wasn't going to be able to do this by himself. He needed a hand!
Shortly after returning home from Africa, my wife Leslie and I began to support these young people, and from that moment on the seed was planted for Amazing Orphans International. Just over three years later AOI would become an official outreach of My Daily Armor Ministries in the spring of 2016 and it would begin with The King Jesus School and Orphanage in Ghana, West Africa.
What came out of that conversation with Emanuel, in the lobby of the Impala Hotel that evening, was more than just a conversation among friends. It was a sincere desire to help provide for the needs of vulnerable, orphaned, and abandoned children around the world.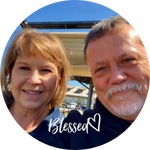 We Welcome You To Come And Be A Part Of It,
Scott and Leslie Goldbach
Matthew 25:40 "The King will reply, 'Truly I tell you, whatever you did for one of the least of these brothers and sisters of mine, you did for me.'
My Daily Armor Ministries is a registered 501(c)3 nonprofit organization. All donations are tax-deductible in full or in part. © 2023 My Daily Armor Ministries, MyDailyArmor.Org, AmazingOrphans.Org, JonnysWagon.Org. All rights reserved.